Wondering what are casual games?
A casual game is any easy to learn game, which is played in small sessions with a simple set of rules.


The top casual games over time have been Tetris, Solitaire, Bejeweled, Mahjong, Free Cell, Minesweeper, etc.


Download the Rush app to play the best casual games android and iOs have!
WHAT ARE THE
BEST CASUAL GAMES
Some of the best casual games online are: Candy Crush, Temple Run, Cookie Jam, Ludo, Carrom, etc.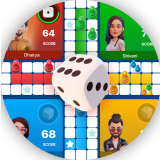 Ludo
It is a casual board comparison game, where a player moves their pawns on the dice count to reach home and earn points.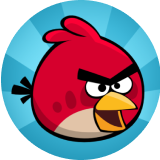 Angry Birds
It is an adventure board game where a player with his good aiming skills crosses different levels.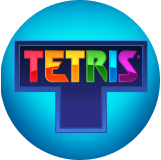 Tetris
It is a puzzle game where a player must adjust blocks to form and clear layers to earn points.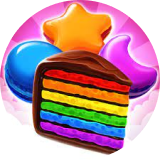 Cookie Jam
It is a matching and sequencing game, where different tiles need to be matched to earn rewards.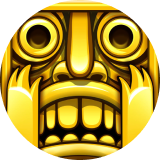 Temple Run
It is an endless runner game with different obstacles and levels.
Free casual games are waiting for you on Rush. Play casual game online on Rush, download the app now!
Play Multiple
Casual Games on Rush
Looking for casual games to play with friends? Play different types of casual games!
Download the Rush App to play the best online casual games!
Types of Casual Games
Looking for more casual games to play with friends? Try these different types of casual games!

Casual & Board Games
Carrom Ludo, etc

Adventure, Arcade & ActionGames
Angry Birds, Jungle Adventures, etc.

Strategy Games
Mahjong, Tetris, etc.

Puzzle & Trivia Games
Homescapes, Cookie Jam, etc.

Endless Runner Games
Temple Run, Subway Surfers, etc.
Play your favorite
Free casual Games on Rush
Rush is a fun & free online gaming platform with AAA quality games, where the competitive spirit of India comes alive.
Players compete against each other in skill-based free casual, arcade and board games & win real money.

Now, get to know all about your favorite free casual game online available on the Rush app. Download casual games now!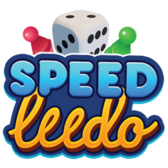 Speed Ludo
Play casual games, especially your favorite game, Ludo with a spin of speed. Play and win real cash. Want to know how to play?
You get 4 pawns of the same color.
Pawns move as per the numbers of the cube.
1 tile moved = 1 point.
You get limited time to play each turn.
When pawns reach home, their scores are multiplied - 2x, 3x, 4x, and 5x for the 1st, 2nd, 3rd and 4th pawn, respectively.
The player with the highest score wins the game.
Download and play casual online multiplayer games now!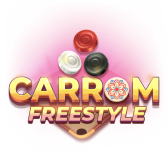 Carrom Freestyle
Carrom Freestyle is as fun and exciting as your other favorite casual games. But, it's faster and you get to win real cash and rewards. Here's how!
To win, you must score the winning points before your opponent.
You score points when you use the striker to push the pucks into any of the 4 pots/pockets on the corners of the carrom board.
All pucks carry a score.
Black puck: 10 points
White puck: 20 points
Queen/Red puck: 50 points
Pocketing the Queen must be followed by pocketing a puck as its cover.
Download your soon to-be favorite casual online multiplayer games!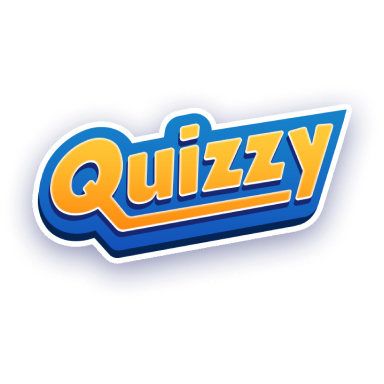 QUizzy
All online casual and trivia game lovers, Play Quizzy, answer the fastest and win real cash. Download the top casual games app to play free online casual games now!
The goal is to answer all questions correctly before everyone else.
Each question has 2 to 4 options with only 1 right answer.
You get 10 seconds to answer a question.
For every correct answer, you will get a score based on your answering speed. For a wrong answer, the score for that question will be zero.
The ranking is based on the total score of all the questions.
Why wait? Get the best casual games to play with friends. Download the best casual games android/iOs now!
Benefits of playing
Casual games on Rush
Looking for fun and entertaining online casual games, with real money rewards? Rush is your go-to. Rush by Hike, is a gaming universe, where a rush that comes from competing on the strength of our skills, every win is deserved, and any loss is simply training ground to play the next game better.

We believe that we aren't just a platform for users to win money in games, but a community of players with integrity, who are committed to sportsmanship, transparency, and fairplay. Furthermore, Rush is a:

So, for all your online casual game needs, download the top casual game android app, Rush.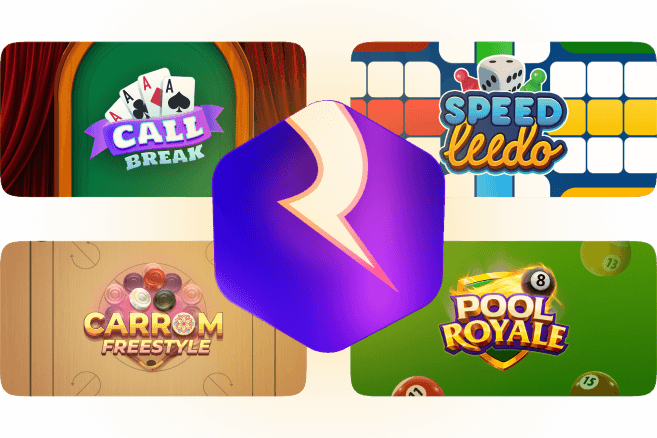 Why
play Casual games on Rush?
Want to play casual game online? Here's why it should only be on Rush.
Play casual games online:

Restore the good old casual gaming fun online on Rush by Hike.



Top casual game app:

Play your casual game online, absolutely FREE.



Win real money:

Put your gaming skills to test & earn real cash.



Compete with real players:

No bots or tricks. Real players and real competition.



Get daily rewards, offers and more:

Withdraw winnings instantly into your UPI account, get cashback and daily rewards.



Available on Android & iOS:

Play anywhere & anytime and win real cash.



Skill-based games:

It is the player's skill and merit that determines wins. No tricks or bots.
Here are some
Frequently asked questions(FAQ's)
What are casual games?

A casual game is any easy to learn game, which is played in small sessions with a simple set of rules. To play casual multiplayer games, download the Rush app.
---
How to find casual games android/iOs?

You can play all your favorite casual multiplayer games online on the Rush app by following the game rules.
---
How to download a casual game app?

To download free online casual games, download the Rush app.