Payment Partners








Don't take our word for it
No need for a separate ludo app. Play Speed Leedo & many more games on Rush. Don't take our word for it. Hear it from those who have downloaded and played Speed Leedo to win real cash!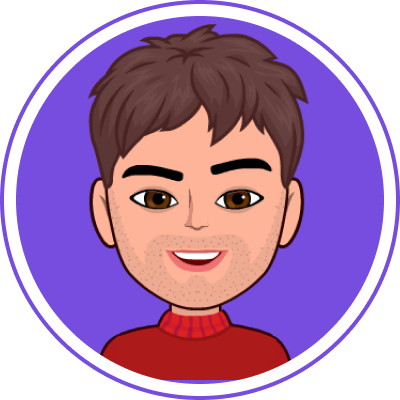 "Ludo King download karne ki koi zarurat nahi. Rush ka Speed Ludo sabse best hai. Ek alag hi maza aata hai time limit mein khelne se!"
~ Rajiv, Kolkata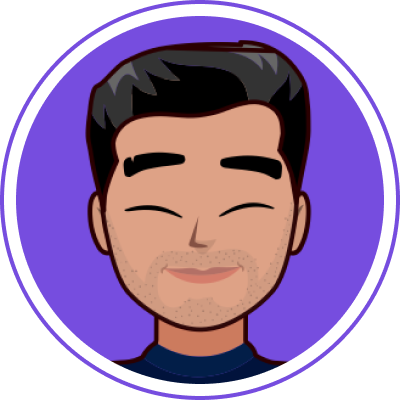 "I love playing on Rush! High-quality graphics and such fast customer support."
~ Sameer, Rajasthan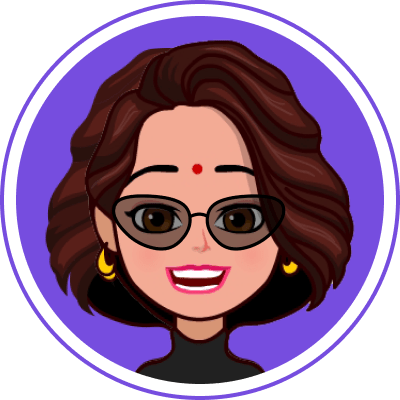 "If you love Ludo, download Rush now! Speed Ludo is amazing, and I play it during my class breaks!"
~ Rajandeep Kaur, Uttar Pradesh
Rush Speed Ludo: The best real money game
Calling all Ludo lovers! Everyone is playing Speed Ludo at Rush by Hike and earning money. Don't miss out! Hop into your favorite casual board game, Ludo online. But there's a twist. Play Speed Ludo online, absolutely FREE and win real cash without investment.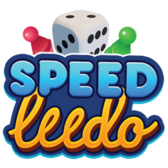 About Speed Ludo
It's your classic board game, Ludo,but now online and with a spin of speed. Get the highest score in just 10 minutes, and you earn money! Think you'll have to wait for a 6 to open your token? Nah! This is different from other ludo apps. All tokens are at the starting positions. So, come, roll the dice and start playing and earning with Ludo online!
How to download Ludo Game?
Speed Ludo, the best online Ludo money earning game on the Rush app is available for both iOS and Android devices. For
ludo game download
on the Rush Cash App:

On Android:
If you are using a desktop/laptop, enter your phone number to get a download link via sms.
Tap on the link to download and open the .apk file.
If you are using a mobile device, tap on the 'Download Rush App' button.
Tap to open the file.
Click 'Install'. If you see a warning, visit 'Settings' and tap on 'Allow from this source'.
Sign up on Rush by entering your mobile number and 4-digit OTP received.
Set your Rush Avatar using a selfie or choose from the gallery.
Claim your Sign-up bonus and start playing!

On iOS:
Visit the App Store.
Search for 'Rush Play Games, Win Cash'.
Tap on the 'Get' icon.
Sign up on Rush by entering your mobile number and 4-digit OTP received.
Set your Rush Avatar using a selfie or choose from the gallery.
Claim your Sign-up bonus and start playing!
How to install Speed Ludo?
Step 1: Press "OK" to complete the download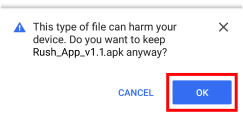 Step 2: Open settings and turn on unknown sources to install the Rush App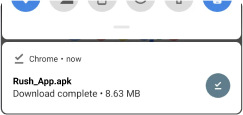 Step 3: Open settings and turn on unknown sources to install the Rush App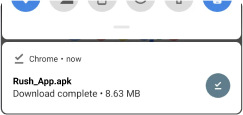 Play Ludo Game & earn real money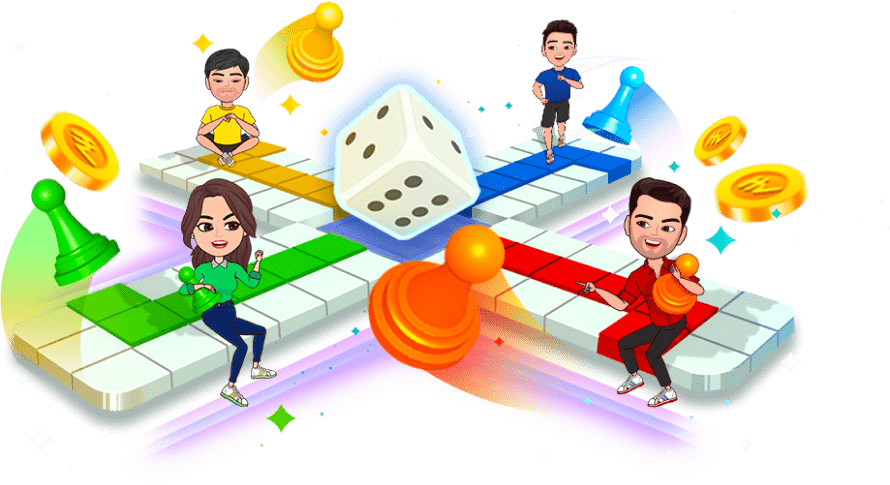 You get 4 pawns of the same color in open positions.
You get 50 turns in a match. If the match timer expires before your turn, everyone is given grace time to take a turn and ensure everyone has played the same number of turns.
Your pawn moves forward based on the number that appears on the cube. You get limited time to play each turn.
1 tile moved = 1 point.
If you land on a tile occupied by your opponent, you kill their pawn and absorb its score. The killed pawn goes back to its starting position.
When pawns reach home, their scores are multiplied - 2x, 3x, 4x, and 5x for the 1st, 2nd, 3rd and 4th pawn, respectively.
If >=2 pawns of one color are on the same tile, they create a safe zone and cannot be killed.
You get an extra cube roll if:

You get a 6 on the cube
Your pawn reaches home
You kill an opponent's pawn

The player with the highest score wins the game. The other players get winnings according to their ranks.
The match ends when:

All 4 pawns of any player reach home
The timer expires, or
50 turns are over, whichever is earlier.

If you leave the game, minimize the Rush app or miss 3 turns, you will lose the game and entry fee.
Why play Rush's Ludo Online?
There is not just one but many reasons for you to play Speed Ludo and earn money. Find out here.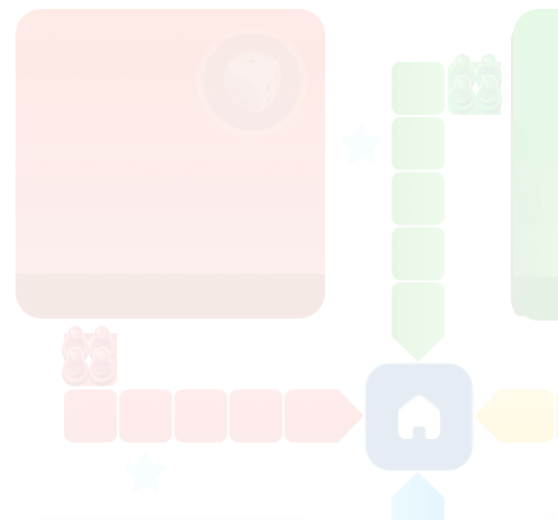 Play Ludo online:

Restore the good old board gaming fun online with Speed Ludo on Rush by Hike.

Best free Ludo app:

Play your casual board games online, absolutely FREE.

Play and win money:

Put your gaming skills to test and earn like crazy on this ludo app online.

Real Players:

No bots or tricks, show off your real skills.

Win money & daily rewards:

Withdraw winnings instantly into your UPI account.

Refer A Friend & VIP Membership Perks:

It's as exciting as it sounds and equally rewarding.

All-in-One:

Not just Speed Ludo, Call Break, Quizzy, Carrom & many more.

Popular Games:

You'll want, we'll get. You can always vote for your favorites on the ludo app.

24*7 Customer Support:

Always got your back at support@rushapp.in

Multiplayer Ludo:

Choose from type of ludo game. Play both 2 & 4 player game on Rush apk
Common terms used in Ludo Game
While playing Speed Ludo, keep these
common ludo terms
in mind to earn more points and money on this ludo app.
Safe Zone: The Arrow mark tiles of every house color (Red, Blue, Green and Yellow) are safe zones for all pawns.
Star Tiles: Tiles which are marked with a star on them are safe zones for all pawns. There are 8 star tiles on the board.
Pockets: 4 empty spaces at the corners of the board where pucks need to be pushed.
Shield Tile: When there are at least two pawns of the same color on a tile, they create a safe zone for that player.
Tips & Tricks to win Ludo Board Game
Here are some
ludo tips & tricks
to help you play and win real money in Speed Ludo.
Remember 1 tile moved = 1 point scored. Aim to get a higher score for moving the pawns around the board.
Move all your pawns around to reach home first, second, third and so on to make your score 2x, 3x and so on.
Avoid missing turns or taking too long to decide which pawn to move forward.
Kill as many opponent's pawns as possible to get more points and turns.
Land your pawns on as many shield tiles as possible to avoid being killed by the opponent's pawns.
Avoid forfeit conditions such as disconnecting or leaving while the game is on.
Frequently Asked Questions (FAQ's)
---
---
---
---
---
---
---
---
---
---
---
---
---
---
---
---
---
---
---
---
---
---
Play Ludo Game Online & many more games